This past weekend, August 3rd through 5th, was the 3rd annual Lollapalooza music festival held in Chicago, IL.
Acts ranged from alternative legends, Pearl Jam and Silverchair to indie dance dilettantes, The Rapture and LCD Soundsystem. Hometown heroes Flosstradamus, The Cool Kids, Wax On Radio and DJ Matt Roan were also on the roster representing the Chi.

When the artists weren't playing or rocking out to their favorite bands they were relaxing in the CK IN2U Music Lounge at The Hard Rock Hotel. The Lounge was a "VIP + Artist retreat" that offered guests food & drink, a place to unwind and room full of SCHWAG!

Sponsors included:

CK IN2U Fragrances-


The CK IN2U his and hers fragrances smell AMAZING.
Unfortunately, they received more buzz for their marketing than their scents.
The bottles were inspired by iPODS and targeted toward the 20 something "technosexual generation".
a.k.a - the Myspace whore and Sidekick addict in all of us.

The Calvin Klein "Naked" collection-


Say goodbye to your Hanky Pankys and cheap ass 'Forever 21' underwear.
The super nice gals at the CK booth gave me 3 pairs of the nearly seamless panties and guaranteed satisfaction.
I didn't believe them at first but I was totally converted when I wore them under a dress that same night and sure enough, NO PANTY LINES.

PF Flyers Shoes-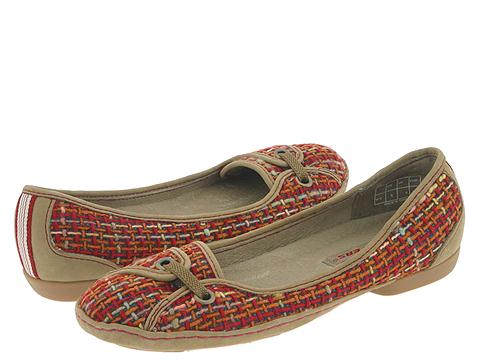 PF Flyers aren't just for boys anymore. Yayyy!
The brand, best known for their men's high tops, has decided to include the addition of a ladies division.
Women will have a wide array of comfortable flats and stylish athletic shoes to choose from.
I was given a pair of the 'Lo Fi' in red chenille tweed.
Sooo cute! Kinda makes me wish it was fall already.

KY "Intrigue"


KY came to the event armed with chocolate covered strawberries and 'pleasure packs' for all.
The 'pleasure pack' included two(2) scented candles and a nice big bottle of lube.
Honestly, it was one stop NOBODY missed.

Skullcandy Headphones


As much as I love music and of course, fashion, I still haven't bought into the whole "fashion forward" ipod case/headphone/accessory thing.
Skullcandy, the brand on the forefront of that market, is working hard to turn people like me to the dark side.
I spotted a pair of sleek, black and gold headphones that any fashionista would love but I'm still not entirely convinced.

1 year supply of Cafe Bustelo coffee


All my life I have seen my Abuelita drink Cafe Bustelo like it was going out of style.
She was onto something special.
This coffee is THE BEST, I was hooked after one can .
"Bustelo Cool" + Vodka = Highly recommended.
I think Abuelita would be proud.

Custom Airbrushing


The very talented airbrush artist, T-Zar worked his magic on
hundreds of CK IN2U t shirts. He did pictures of bunnies, bubble letters,
hearts and the like. When my turn came, T-Zar made an exception for my lil' draws...Aren't they cute!

Tattoos


Last but certainly not least was the on site tattoo station.
People could get anything their hearts desired, thanks to Tony and Cody.
I think the best tattoo I witnessed a guy getting was the word, "Tramp Stamp", on his lower back.